Discover Genoa on an open-top bus complete with a temporary roof which is fitted in bad weather.
Departure point : Piazza Caricamento,
near the Aquarium,
First Tour: 9.00, Last Tour: 17.00,
Tour duration: 45 minutes.
AdultS € 15,00
Children (from 4 to 12 years) € 10,00
Groups booking: it is possible to request a group booking quote
Children up to the age of 4 go free
All children
travel free
between 13:00 and 17:00.
SPECIALIST TOURS
an old mariners 'neighbourhood of Genoa
This evocative area lies on the eastern side of the city. It was named after the shape of its bay which is reminiscent of the mouth of a donkey (from the genoese 'bĂłcca d'âze' or donkey's mouth).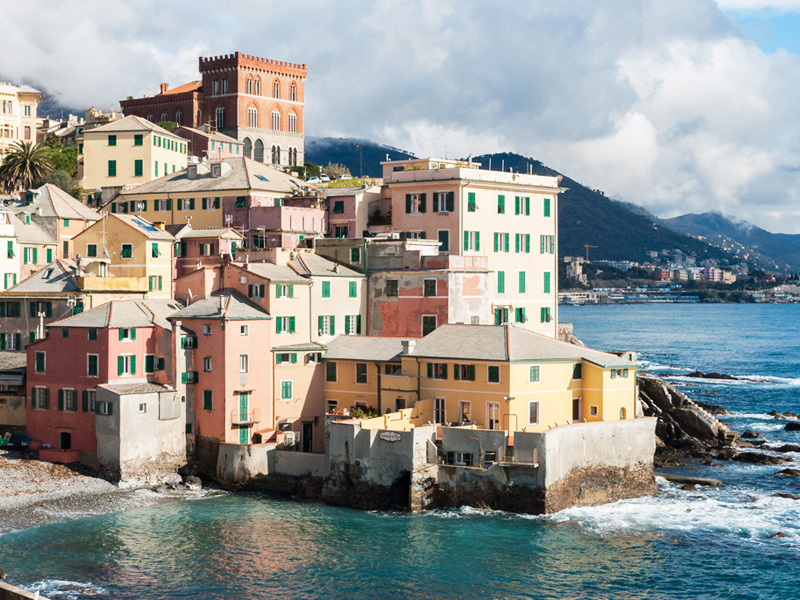 Every Saturday from June to September,
at 15.00

(for groups of at least 10 people per hour on request)
Fare  € 15,00
Children up to the age of 12 go free

every paying adult
The "Acquario di Genova" is the largest aquarium in Italy,
first in Europe for animal species,
second in Europe by surface, after that of Valencia, in Spain and the ninth in the world.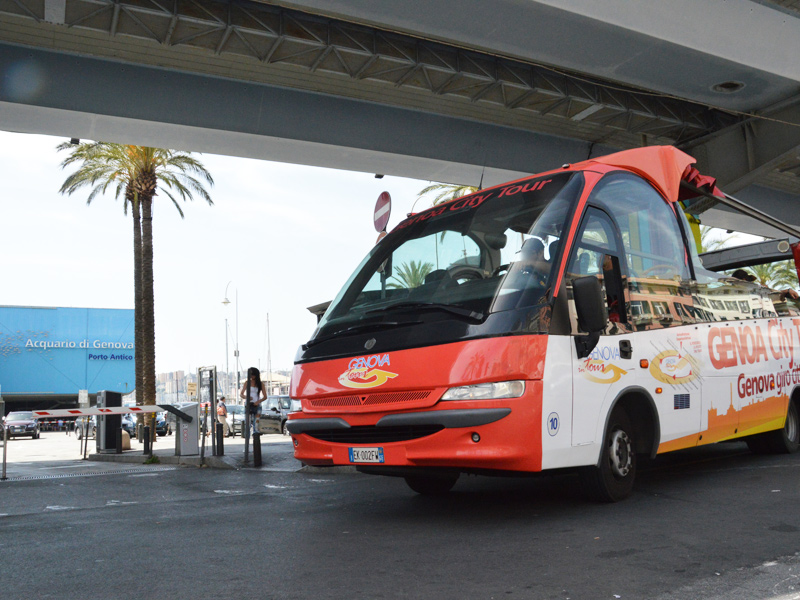 August special deal: Genoa City Tour + Genoa Aquarium
(from Monday to Friday)

The ticket is valid for entry to Aquarium in the afternoon
Visit some of the Genoa finest attractions